Reserve a 2024 Cadillac LYRIQ
near Pittsburgh, PA

Pennsylvannia luxury car enthusiasts are excited for the chance to preorder a Cadillac EV that boasts jaw-dropping style and impressive performance. Visit our Cadillac dealership near Pittsburgh, PA to learn how to reserve a 2024 Cadillac LYRIQ nearby and discover all the new LYRIQ specs. Our Cadillac experts will show you the new LYRIQ range and performance features, plus, we'll answer any questions you have about unique configurations and interior amenities. Place your 2024 Cadillac LYRIQ preorder at Rohrich Cadillac today for the electric vehicle that inspires you with every turn.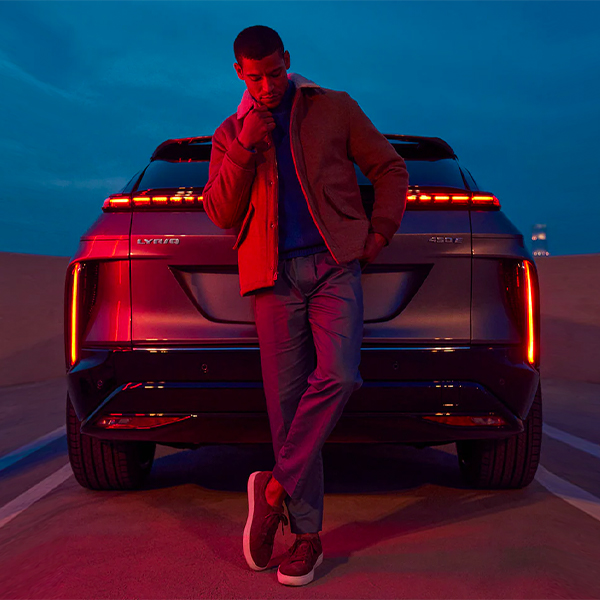 2024 Cadillac LYRIQ

Range, Specs & Features

While more details about the new Cadillac LYRIQ release are yet to be announced, you can ask our local Cadillac dealer to get on the new LYRIQ preorder list. We'll answer any questions you have about the 2024 Cadillac LYRIQ changes and what features are expected. Want to learn more about EV tax credits and Cadillac financing offers? Or maybe you'd like to compare the new LYRIQ AWD vs. RWD performance and see which best suits your needs? Whether you're taking a day trip out to Wexford or into Monroeville for a day of activities, the 2024 Cadillac LYRIQ is the perfect partner in adventure. Chat with the knowledgeable sales team at Rohrich Cadillac to reserve a 2024 LYRIQ that will turn heads on every road.
Preorder a Cadillac LYRIQ near Me
It's easy to reserve an in-production Cadillac at our nearby luxury car dealer, and while you're here, we'll help you mark your calendar for the new LYRIQ release date and estimated delivery timeline. We'll walk you through the simple Cadillac preorder steps so you can be among the first to get the keys to a 2024 Cadillac LYRIQ. Whether you're planning a trip to the steeplechase races in the countryside or a nice dinner in town, this new LYRIQ will get you there in style. Reach out to Rohrich Cadillac today to reserve a Cadillac LYRIQ you adore.